TÜRKTOB DELEGATION ATTENDED TO ASIA SEED CONGRESS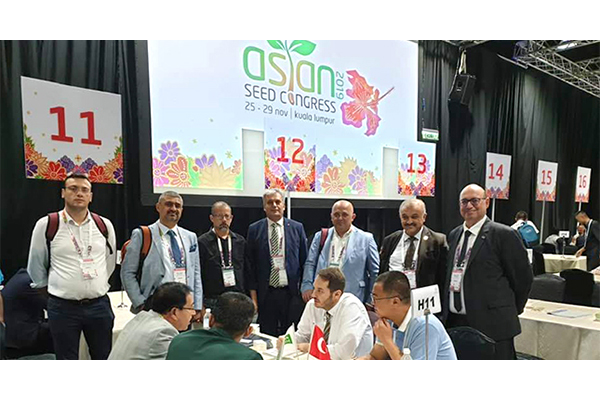 Board of Directors of Turkish Seed Union (TÜRKTOB) joined Asian Seed Congress organised by Asia - Pacific Seed Association (APSA) in 25-29 November, 2019 in Kuala Lumpur, Malaysia.
Secretary General of TURKTOB, Dr. Muhteşem TORUN made a presentation about the seed sector in Turkey during the congress.
Asia Seed Congress is considered as one of the biggest and most important seed industry events in the world.
Similar Content