TURKEY - UZBEKISTAN BUSINESS FORUM WAS HELD IN UZBEKISTAN
Turkish Seed Union (TÜRKTOB) and the Economic Cooperation Countries Seed Association (ECOSA) organized Turkey - Uzbekistan Business Forum in Tashkent, the capital of Uzbekistan, between 9-10 December 2019.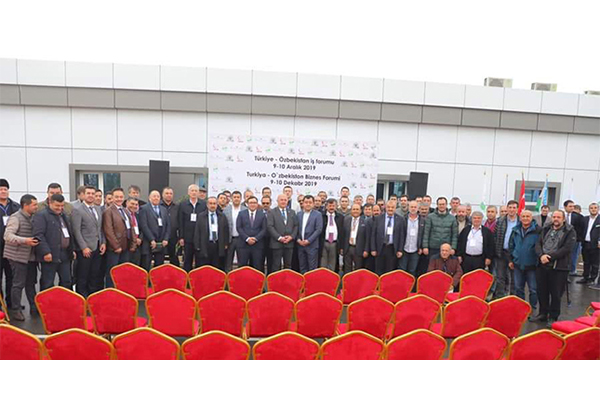 Chairman and members of the Board of Directors of TÜRKTOB and the Sub-Unions affiliated to TÜRKTOB and 56 company representatives from Turkey who are members of the Sub-Unions participated in the forum.
In his speech at the opening ceremony of the forum, Savaş AKCAN, Chairman of the Board of Directors of TÜRKTOB and ECOSA, said that; We should form a common seed policy with Uzbekistan and all other ECOSA member countries, develop and combine our research and development (R & D) opportunities and diversify and increase our trade."
Tashkent Governor Jahongir Obidovich ORTIQXO'JAYEV, business people and seed sector representatives were attended the ceremony.
After the opening ceremony, representatives of Turkish and Uzbek companies held bilateral trade meetings.
Similar Content